Master Business Administration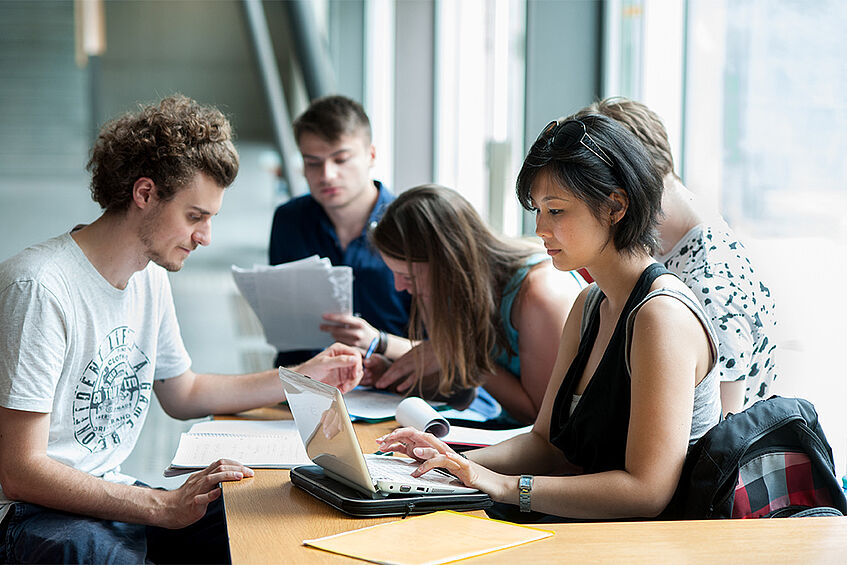 Key Facts
Period of studies: 4 semesters
Workload: 120 ECTS
Language: German/English
Degree: Master of Science (MSc)
NO Admission procedure
Students of the master's programme in Business Administration will aquire fundamental knowledge about methods and instruments of the discipline. In addition, they will familiarise themselves with related disciplines such as business law, economic sociology, business informatics, economics and statistics. Graduates of the programme will be able to solve management problems independently and to apply the methodological competences taught in order to solve economic problems.
The master's programme in Business Administration offers students the possibility to choose specialisations of 80 ETCS credits from different subject areas, thereby enabling students to adjust the degree programme to their individual needs and personal career aspirations.
Contents and Structure
The master's programme in Business Administration comprises 120 ECTS and is completed with a Master of Science degree in at least 4 semesters or 2 years. In addition to the introductory phase, students select majors (40 ECTS) and minors (20 ECTS) - large or small specialisations - in the consolidation phase. Furthermore, electives of 8 ECTS, a Master's thesis conversatory and a written Master's thesis will be completed. As a last achievement a final examination takes place.
Personal Requirements
The master's programme in Business Administration addresses students who have already graduated from a bachelor's or diploma programme in the field of business and economics, but also graduates of other bachelor's and diploma programmes with a focus on economics who wish to broaden their knowledge in the field of business administration.
Occupational Fields
Graduates of the master's programme in Business Administration will be able to take up executive positions in business companies or to work as specialised experts in the corresponding economic departments of companies (marketing, production, logistics, purchasing and sales, accounting, controlling, etc.). Moreover, they possess the necessary skills to work as independent business experts or consultants.
A variety of methodological and management competences will be imparted in the course of the degree programme, enabling graduates to grasp and solve problems in related disciplines. In addition, the programme is application-oriented, thereby preparing students for the conditions of the job market.
A Master's degree in Business Administration provides students with the opportunity to work in the following professional fields:
Management and Consulting
Production, Logistics and SCM
Marketing Management
Banking and Finance
Accounting
Controlling
Sales
Information Management
Public and Non-Profit Management
Commercial Law
Economy
Economic Statistics